Over 30,000 hardware items in stock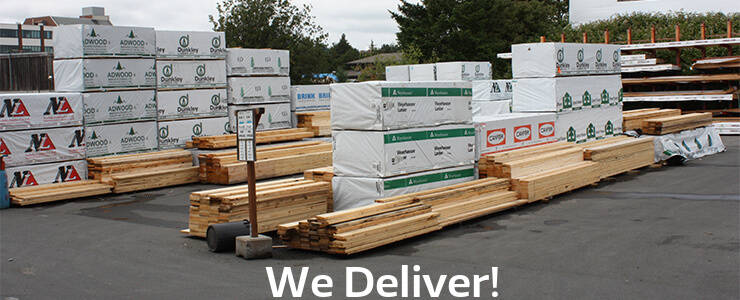 UPDATE:
Lumberworld will REMAIN OPEN but our hours have changed during these uncertain times (see side bar).
The safety of our staff and customers is our #1 priority and we are doing our best to keep our store clean for all who enter our premises. We have installed acrylic sheets at our customer service desks and cashier counter.  We have been cleaning our debit machines, counters, baskets, buggies and door handles frequently. 
We are changing our website daily to add products and shortly hope to be able to handle on-line sales.  We are now able to take orders and payments over the phone and through email to make it easier for lower contact sales.  Our website has a chat option that allows you to talk to one of our sales staff for pricing and orders.  We will pick your orders and can deliver curbside or you can pick up at our location.  Please contact us through the website or call us and we will do our best to get the products to you. 
Please be patient if you experience delays, we are short staffed and trying our best to accommodate all inquiries. 
Any changes or future updates will be posted here.  
From Foundation to Finish, we are more than Lumber!
Operating for over 40 years, we are a premier lumberyard supplying a wide range of construction materials to commercial and residential construction projects throughout the greater Victoria area. We offer a full contractor service division to service our trades customers and delivery services to see that your needs are met.
An experienced sales team is available for expert customer service in all our departments. Our cabinet division offers a full service from space planning to installation for your kitchen and bath needs. Our services include a no-charge in-home consultation and measure. We have a fully equipped door department and manufacturing facility to custom build interior and exterior doors.
We offer a full range of products in Paint, Plumbing and Electrical, Power and Hand Tools, Flooring, Mouldings and Millwork, Fencing and Landscape, Wall and Ceiling, Insulation, Roofing, Lumber and General Hardware.
Shop where the trades go first!
Featured Products